Weekly summer camps
For each week, there will be a morning session for beginners/early intermediates, an afternoon session for both intermediate and advanced players. All sessions will include drills and skill work, strategy practice, match play, and squash fitness. Head Coach Hesham will coach and supervise all camps, alongside our other coaches, except otherwise noted.
Jun 17 – 21
Jun 24 – 28
Jul 1 – 3 (3-day only)
Jul 8 – 12
Jul 15 – 19
Jul 22 – 26*
Jul 29 – Aug 2 **
Aug 19-23 — newly added 5-day camp
Aug 26-30 — newly added 5-day camp
* Princeton University Assistant Coach Hesham Aly, with Coach Assem
** Westchester Country Club Squash Pro, Mohamed Nabil, with Coach Swaify
ELITE camps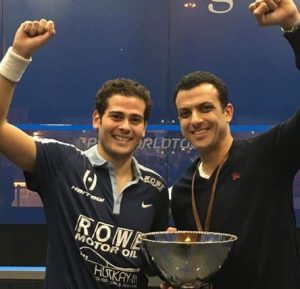 Led by Head Coach Hesham El Attar and
Egyptian National Coach Omar Abdel Aziz
Full-Day Camp 10am – 4pm
Please noted the new camp dates
Top junior players from Egypt will participate in this camp.
PRIVATE LESSONS
Available for players enrolled in camps and regular season members:
Monday – Friday: 4 – 7 pm
Saturday – Sunday: 10 am – 4 pm
Inquire about other availability!
Morning Session
9am – 1pm
---
Beginners and early intermediates
(6 years and up)
$695
Monday – Friday
*Lunch included*
Afternoon Session
2 – 5PM
---
Players with rating ~3.2 – 4.2
$595
Monday – Friday